PU Makeup Pencil Bag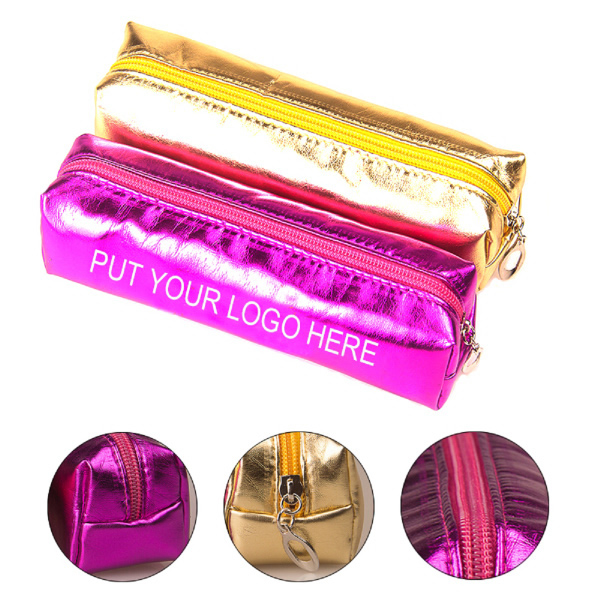 Product name : PU Makeup Pencil Bag
Model No. : SP2252
Price : $1.24 and up
Products Category: > Luggage, Bags & Cases

This pretty makeup pencil bag is made from soft pu leather. Available in variety of catching colors. Features zippered on the top and shaped as rectangle which can hold many stationery and cosmetic pens. Portable use for school and makeup. Best advertising gift for back to school and cosmetic company. Your customized logo can be added on it. Price includes a one-color silkscreen imprint on one location and shipping charge by ocean to door.
Category
COSMETIC BAGS
Material
Polyurethane (PUR or PU)
Color
Rose, Golden, Silver, Black, White
Size
2 " x 2 " x 7 1/2 "
Additional Colors
Additional Colors
Additional Colors : Additional Colors
Imprint Charges : Set Up Charge (Imprint Charge)
Charge Type: Set-up Charge (Per Order)
Price Includes: N/A
Imprint Charges : Running Charge (Imprint Charge)
Charge Type: Run Charge (Per Quantity)
Price Includes: N/A
Additional Location
Additional Location
Additional Location : Additional Location
Imprint Charges : Set Up Charge (Imprint Charge)
Charge Type: Set-up Charge (Per Order)
Price Includes: N/A
Imprint Charges : Running Charge (Imprint Charge)
Charge Type: Run Charge (Per Quantity)
Price Includes: N/A
| Quantity | 2,000 | 2,500 | 3,000 | 3,500 | 4,000 | 5,000 | 10,000 | 20,000 |
| --- | --- | --- | --- | --- | --- | --- | --- | --- |
| Price C | $2.30 | $2.07 | $1.96 | $1.81 | $1.77 | $1.66 | $1.35 | $1.24 |
Send Inquiry :
Contact Us
Name: Steve ;Johnson ;
Tel: (626) 261-9002