Staple Free Stapler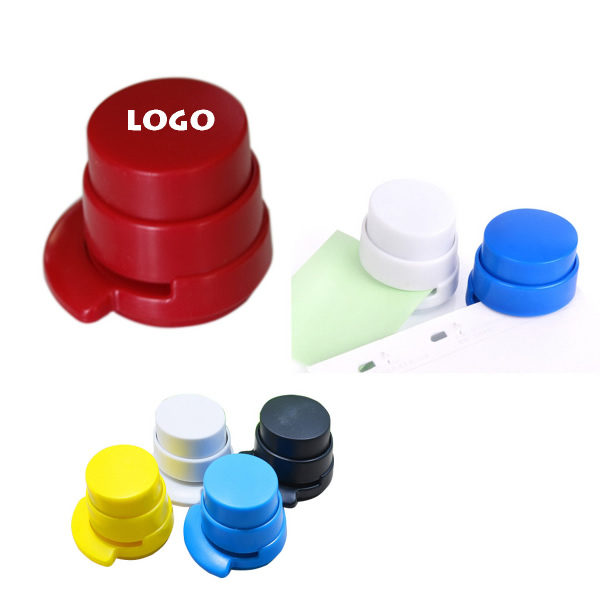 Product name : Staple Free Stapler
Model No. : SP2678
Price : $1.11 and up
Products Category: > Other Promos

This pin-free stapler is made of plastic. Staple the papers (even 4 - 6 pages is permissible) together without traditional metal staples by simply pushing down the top.Be fit for office, home and school. It creates no paper waste and safe for children. Excellent giving out item for Business gifts, opening ceremony, trade show and so on.
Category
OFFICE EQUIPMENT; STAPLERS
Material
Plastic
Size
2 3/8 " x 2 1/8 " x 2 "
Color
Blue, Red, Yellow, Green, White, Black
Additional Colors
Additional colors
Additional Colors : Additional colors
Imprint Charges : Add. Color Charge (Imprint Charge)
Charge Type:
Add. Color Charge (Per Quantity)
Price Includes:
Additional one color
| Quantity | 1,000 | 1,200 | 1,500 | 1,800 | 2,100 | 2,700 | 3,600 | 6,000 | 8,000 | 12,000 |
| --- | --- | --- | --- | --- | --- | --- | --- | --- | --- | --- |
| Price C | $1.80 | $1.76 | $1.73 | $1.70 | $1.67 | $1.65 | $1.63 | $1.54 | $1.23 | $1.11 |
Send Inquiry :
Contact Us
Name: Steve ;Johnson ;
Tel: (408) 504-8245