Silicone Smart Phone Wallet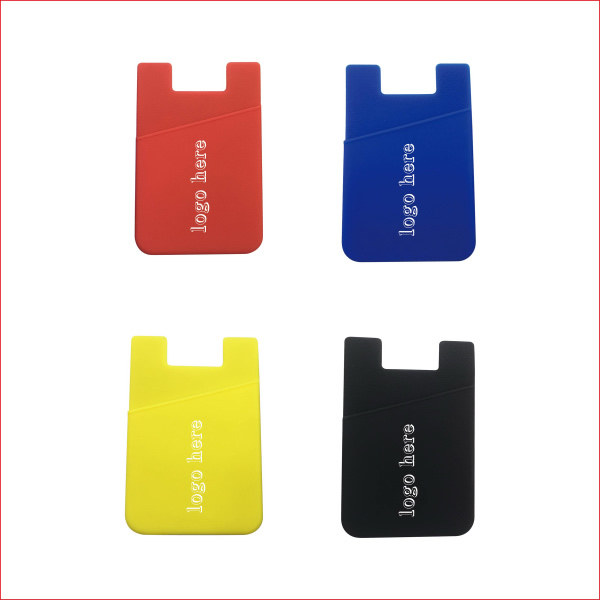 Product name : Silicone Smart Phone Wallet
Model No. : SP2673
Price : $0.39 and up
Products Category: > Other Promos

Slim Silicone Card Wallet has a strong adhesive backing and adheres to back of any cell phone. It securely holds 2-3 credit cards, a driver's license, money, business cards, hotel room keycard, and more. Great for keeping your belongings safe. A great gift or giveaway for any client. Custom color and imprint is available.
Category
PHONE ACCESSORIES; Wallets-General
Material
Silicone
Shape
Bag
Size
3 3/8 " x 2 1/4 " x 1/8 "
Color
Black, Purple, Orange, Multi color, Gray, Red, Yellow, Clear, Pink, Green, Other, Navy Blue, Royal Blue, Light Blue, Teal, Burgundy, Maroon, Gold, Silver
Additional Colors
Additional one color
Additional Colors : Additional one color
Imprint Charges : Add. Color Charge (Imprint Charge)
Charge Type:
Add. Color Charge (Per Quantity)
Price Includes:
Additional one color
Additional Location
Additional one location
Additional Location : Additional one location
Imprint Charges : Add. Location Charge (Imprint Charge)
Charge Type:
Add. Location Charge (Per Quantity)
Price Includes:
Additional one location
Personalization
Personalization - Full Color
| Quantity | 500 | 1,000 | 3,000 | 5,000 | 8,000 | 10,000 | 30,000 | 50,000 | 80,000 | 100,000 |
| --- | --- | --- | --- | --- | --- | --- | --- | --- | --- | --- |
| Price C | $0.96 | $0.87 | $0.77 | $0.72 | $0.68 | $0.66 | $0.59 | $0.48 | $0.44 | $0.39 |
Send Inquiry :
Contact Us
Name: Steve ;Johnson ;
Tel: (408) 504-8245