Shopping Bag Handle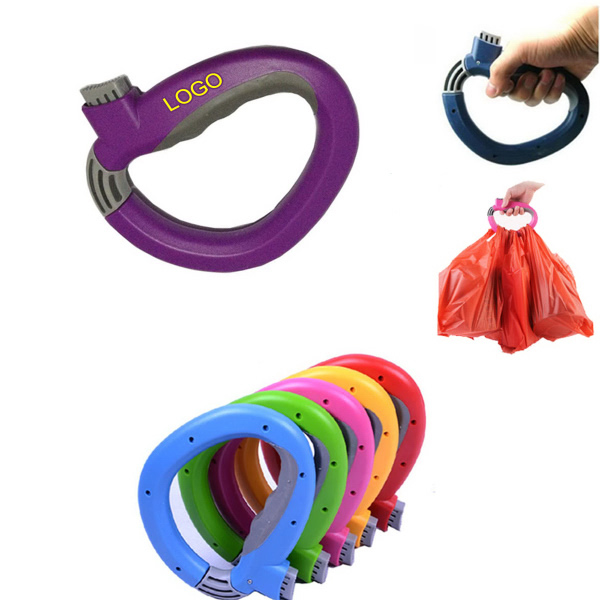 Product name : Shopping Bag Handle
Model No. : SP2228
Price : $0.98 and up
Products Category: > Sports & Outdoors

This Grocery bag carrier is made of ABS plastic. Easy for carrying supermarket bags, grocery bags and etc. It can bear 20 pounds at most. Features a comfortable and durable grip handle. A great giveaway item for supermarket, camping, picnic and etc.
Category
CARRIERS; HANDLES; Holders-General
Size
6 11/16 " x 5 1/2 " x 1 "
Material
ABS
Color
Purple, Pink, Blue, Green, Black
Additional Colors
Available
Additional Colors : Available
Imprint Charges : Set Up Charge (Imprint Charge)
Charge Type: Set-up Charge (Per Order)
Price Includes: One color one side one location
Additional Location
Available
Additional Location : Available
Imprint Charges : Set Up Charge (Imprint Charge)
Charge Type: Set-up Charge (Per Order)
Price Includes: One color one side one location
| Quantity | 200 | 500 | 800 | 1,000 | 2,000 | 5,000 | 8,000 | 10,000 | 30,000 | 50,000 |
| --- | --- | --- | --- | --- | --- | --- | --- | --- | --- | --- |
| Price C | $2.65 | $2.55 | $2.47 | $2.22 | $2.07 | $1.45 | $1.28 | $1.20 | $1.04 | $0.98 |
Send Inquiry :
Contact Us
Name: Steve ;Johnson ;
Tel: (626) 261-9002